EACH X OTHER - MADE FOR EACH OTHER RUNWAY
WHAT IF ?
What if we (re)defind beauty in our daily lives? Poetry in this urban society? What if we take the time to find hope in a world of cruel ambivalence? What if we just take the time?

Directed by Laura Lavergne, for its autumn-winter 2021 collection, the video address- es those questions reflecting the Parisian brand's DNA: subtle and eclectic, wild and artistic, lively and aesthetic. Here, nothing is left to chance, neither the casting with its diversity of tones, nor the light with its versatile textures, nor even the brutal setting of the gallery Espaces Leon or the Beaugrenelle district. Gathered under the same prism, they shape a solar and reassuring universe where movement is king.

This year, Ilan Delouis, the co-founder, makes a nod to his early days by using Robert Montgomery's poem, that inspired the creation of the brand, as the centerpiece of his scenography. The world in which the spectator is immersed becomes sensory and envisions for him a near future that is both familiar and optimistic.

Beyond the idea of a new reality, this film reveals a collection of authentic clothes, made for Each x Other. The silhouettes initiate a dialogue between genders. A discus- sion that extends to the bags which are swapable, without distinction of sex, style or age.

Going beyond the limits of contemporary comfort, Each x Other offers an urban tailor- ing,. A men's wardrobe made for her, embodied by an oversized wool trench and a biker jacket outlined with contrast pipings. For Each x Other, every journey starts with a single step. That's why its footwear collection merges attitude with warmth. Con- cerned about eco-social issues, Ilan Delouis imagines elegant oversized faux furs coats and vegan leathers.

In this spirit, he also unveils a collection of hoodies available starting March 8th, of which he commits to donate 50% of the profits to Lady Gaga's foundation "Born This Way" that supports the wellness of young people, empowering them to embrace them- selves for a kinder and braver world.

At this decisive moment for our planet, we must think about the future we want. We need to think about how to help and support us. Because it is by considering each one of us that we can build a happy and serene future. More than a film, the video ap- pears as a glimmer of hope, even though our daily life seems to be on hold.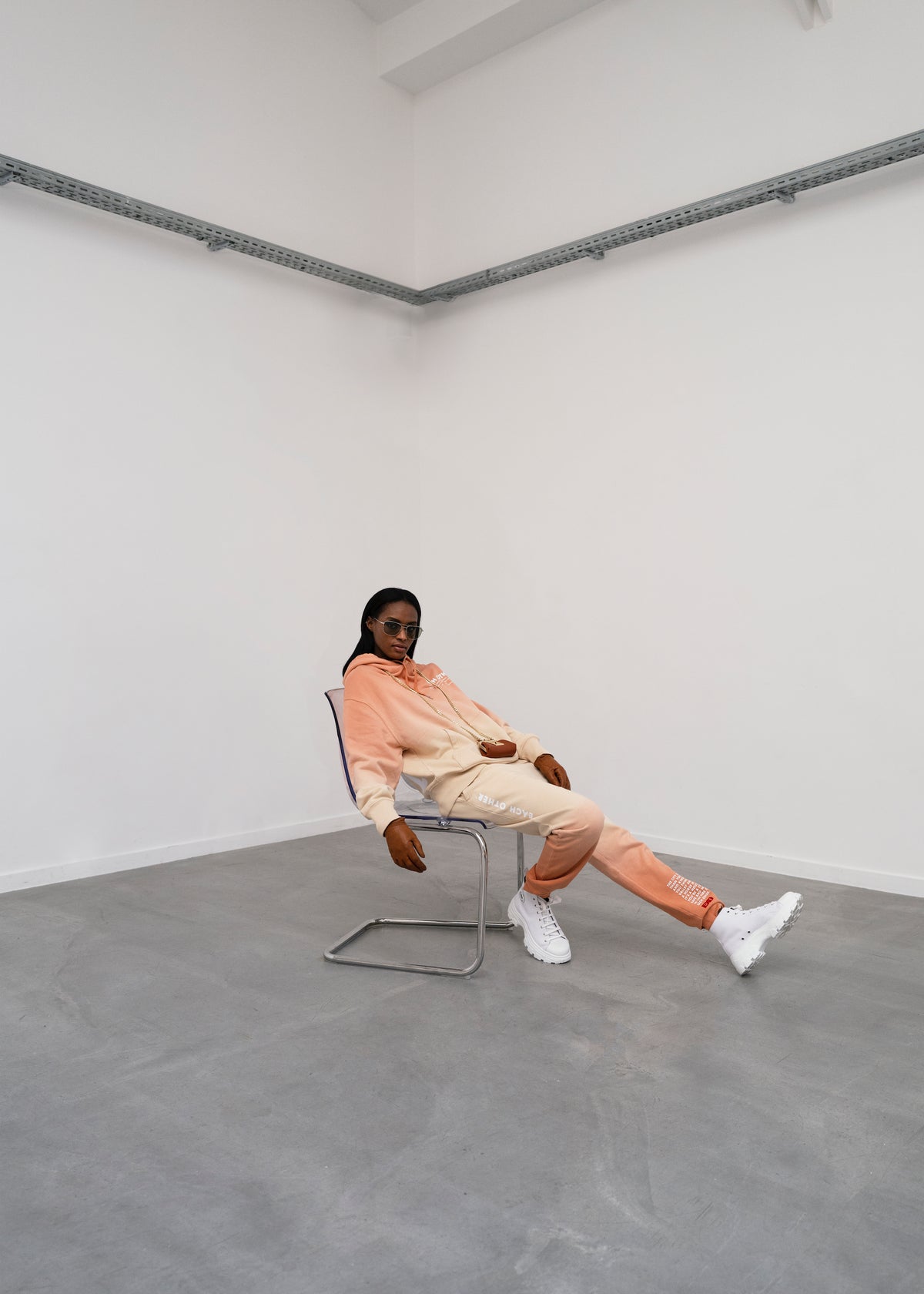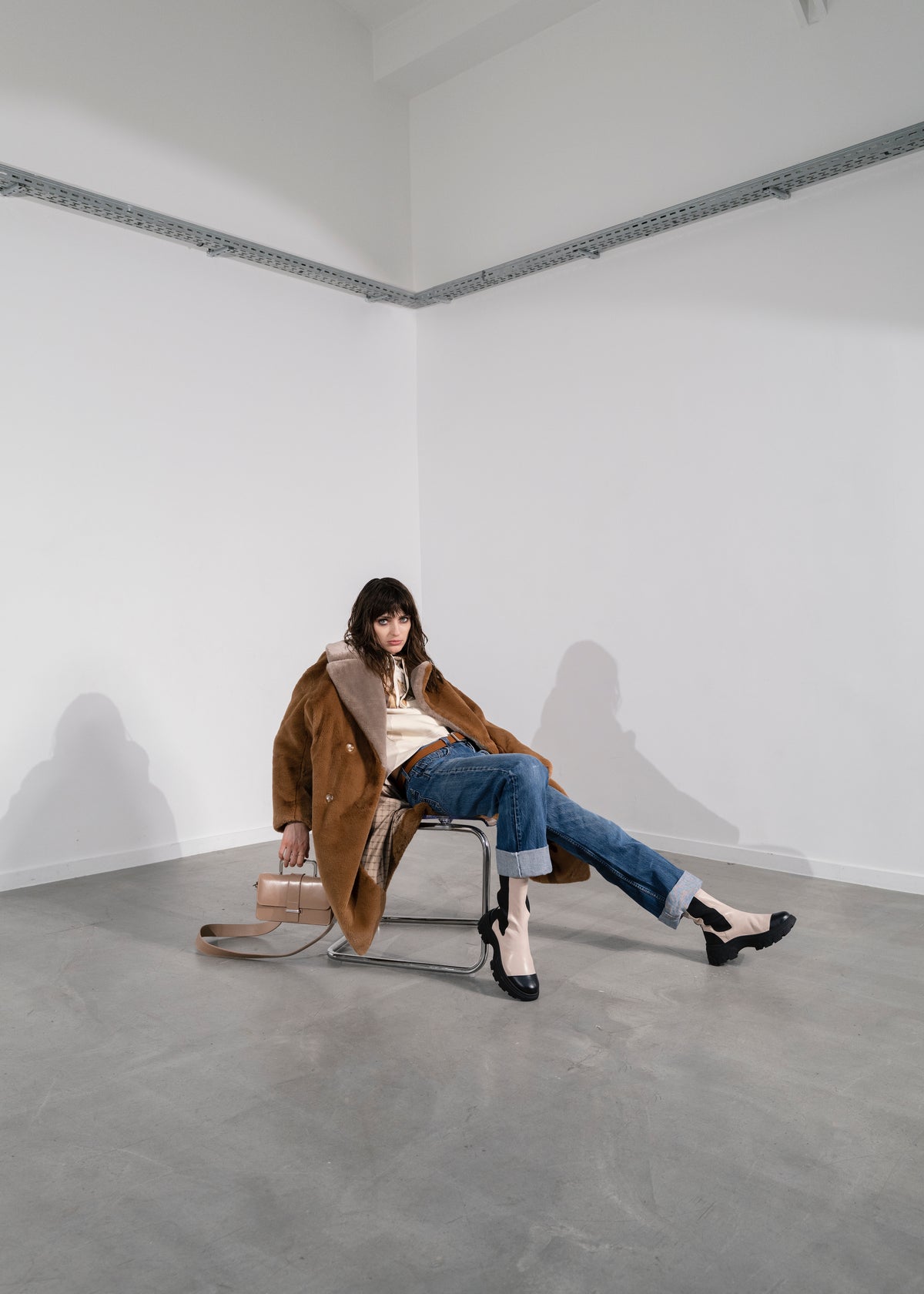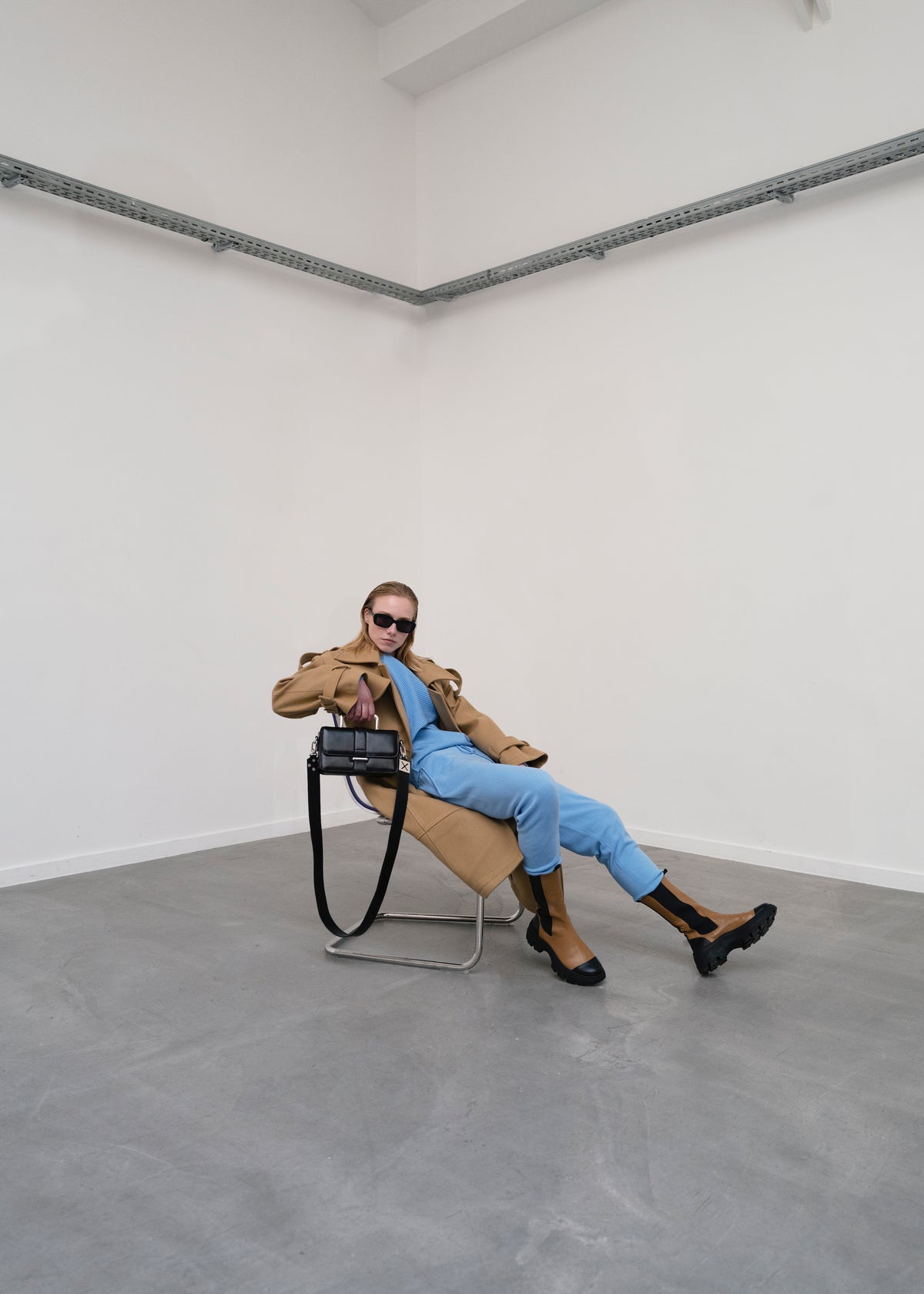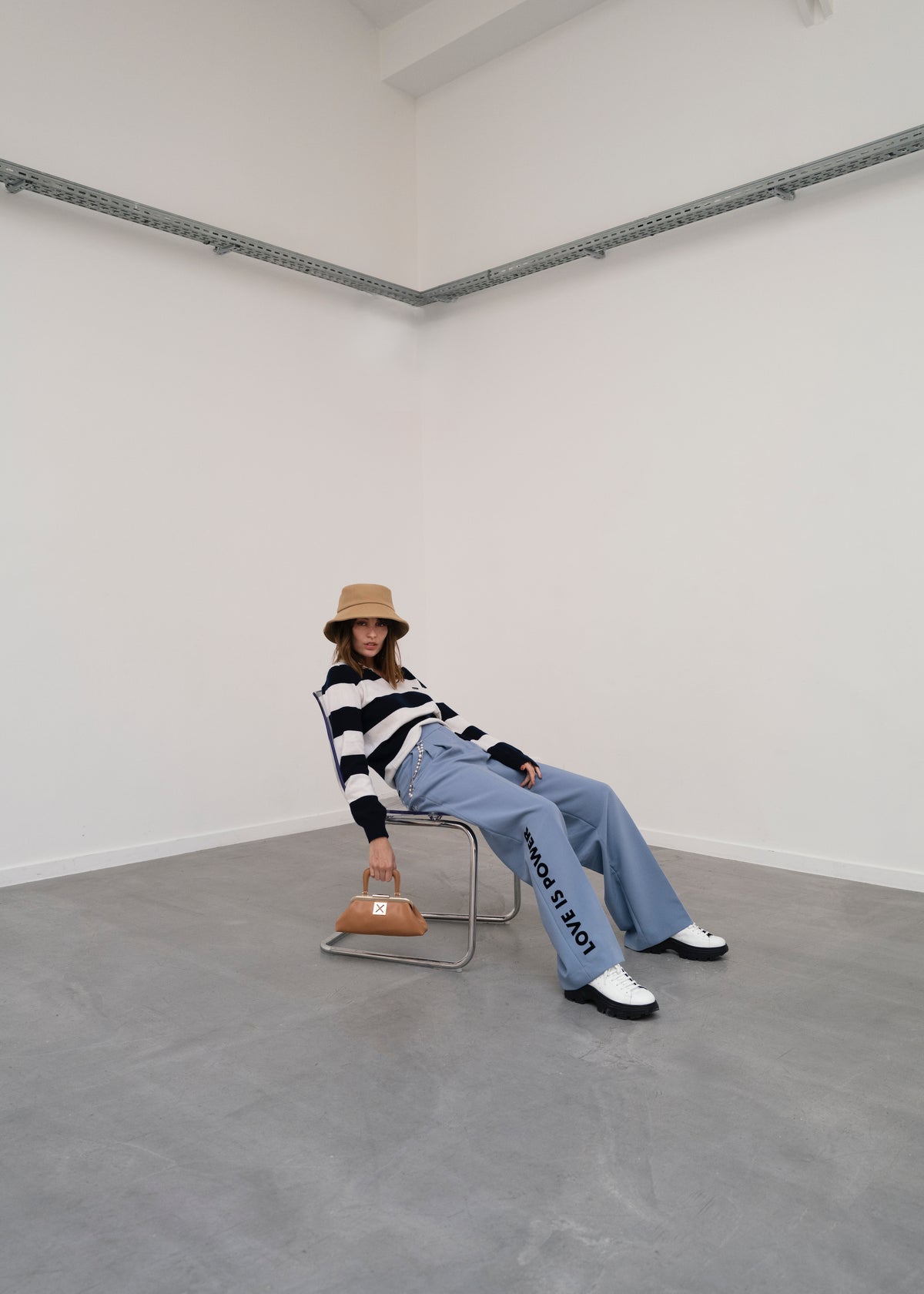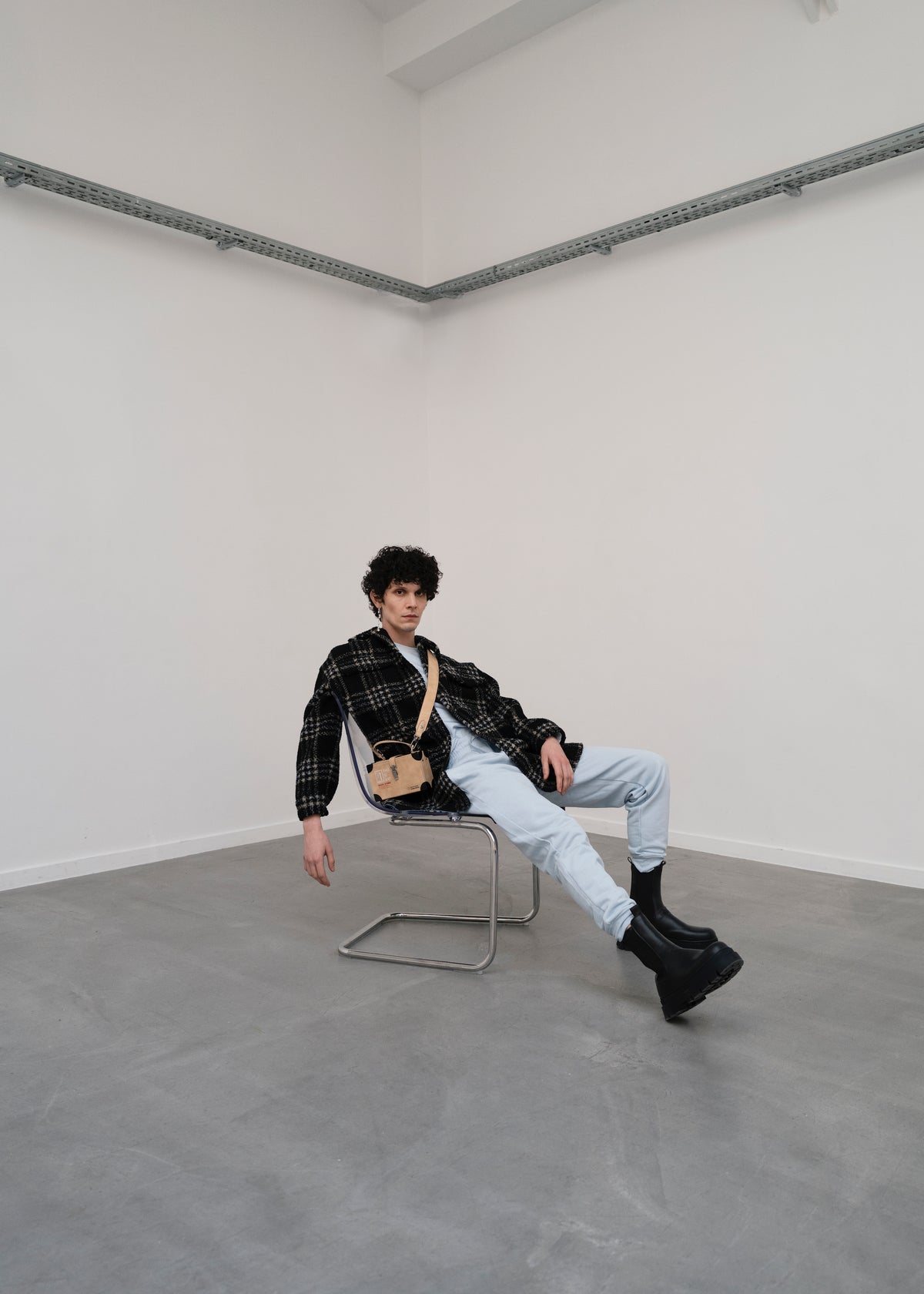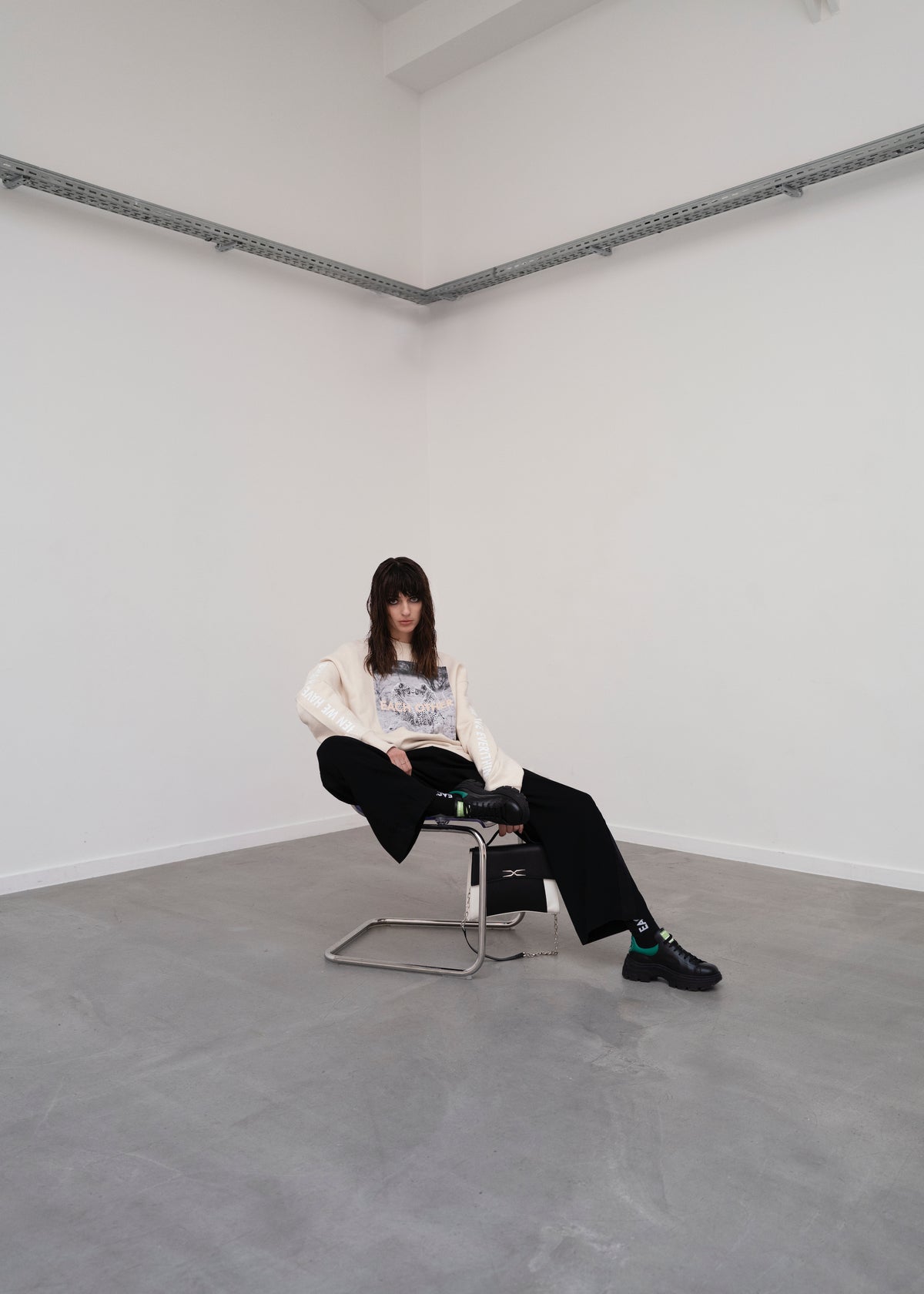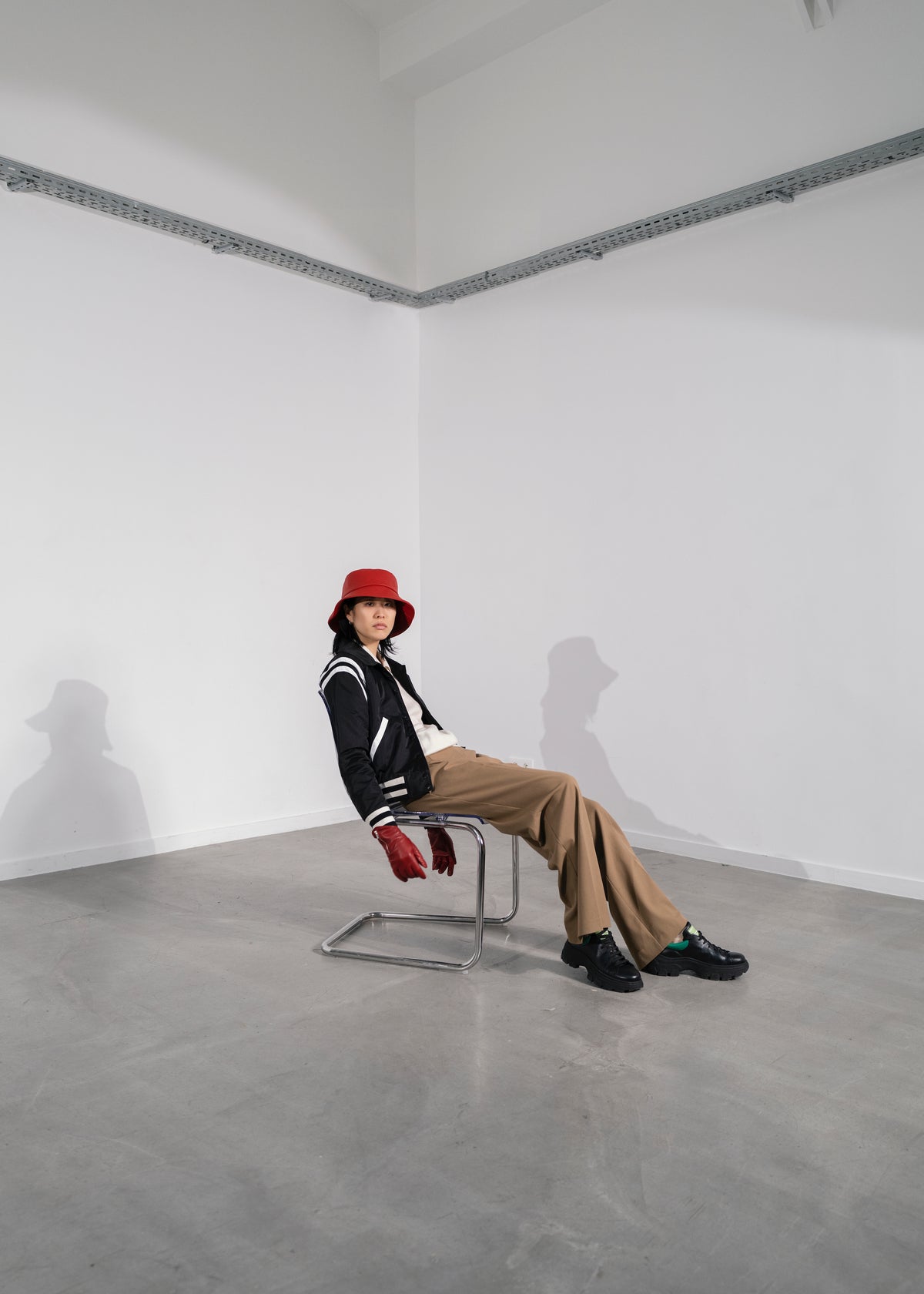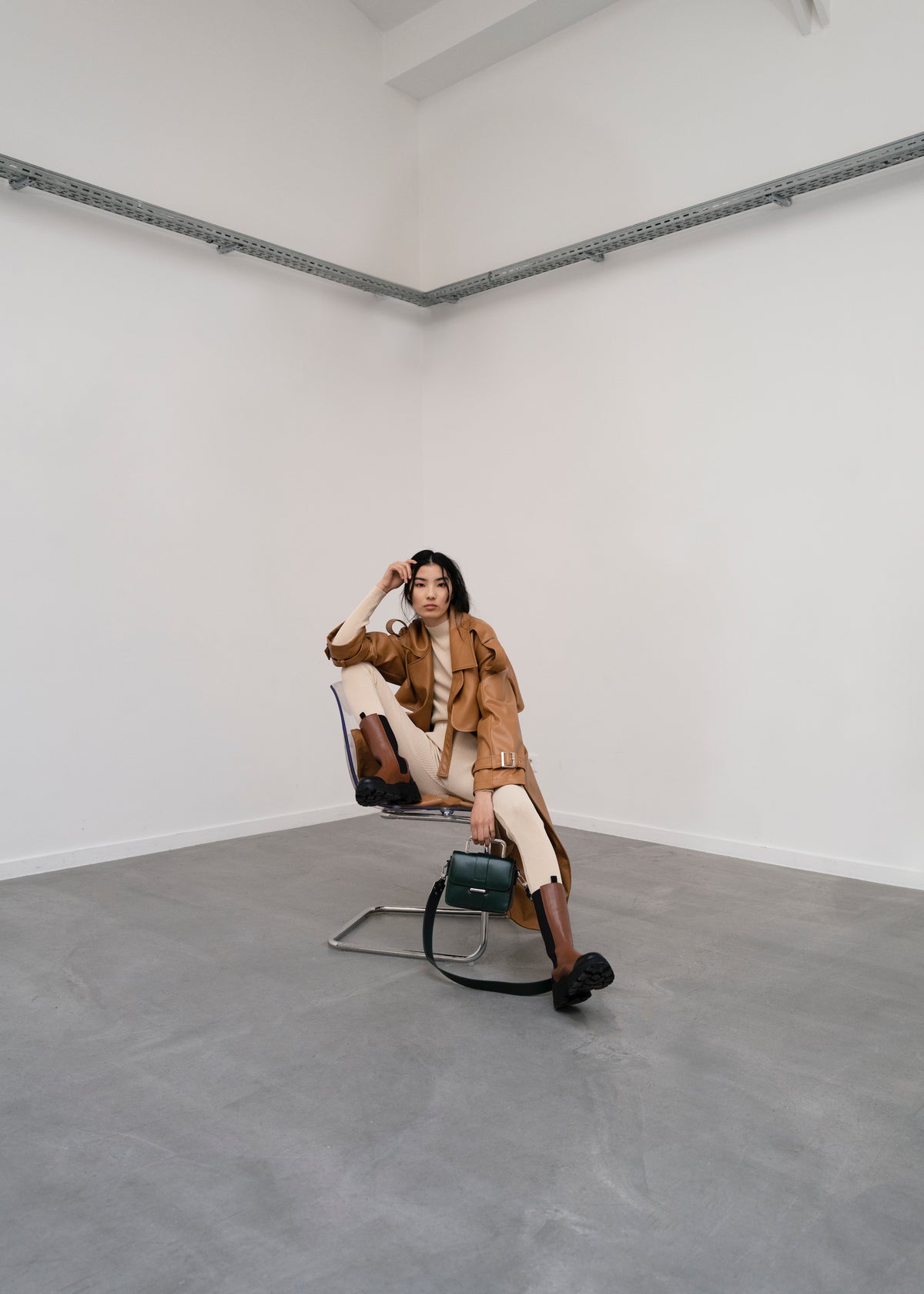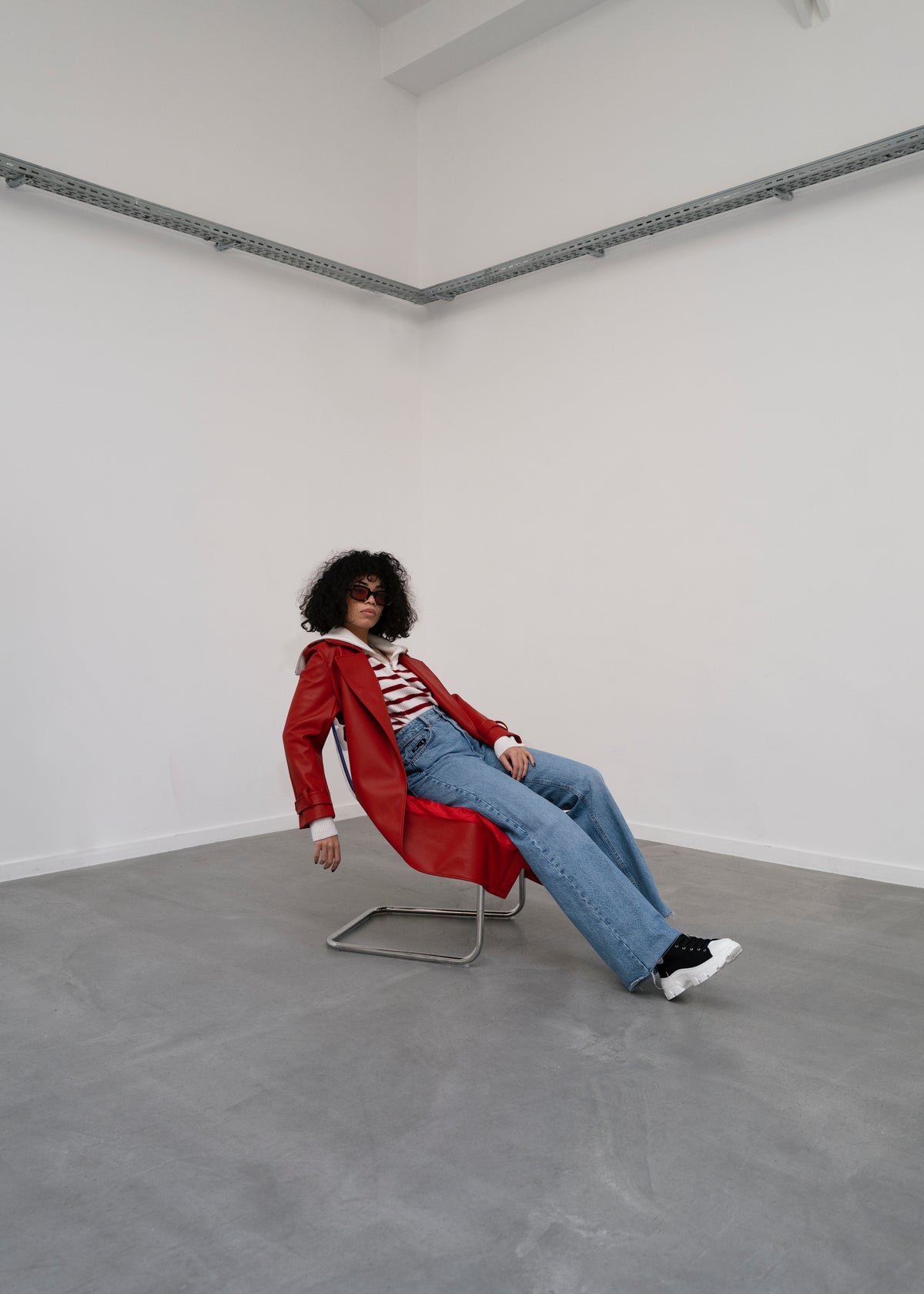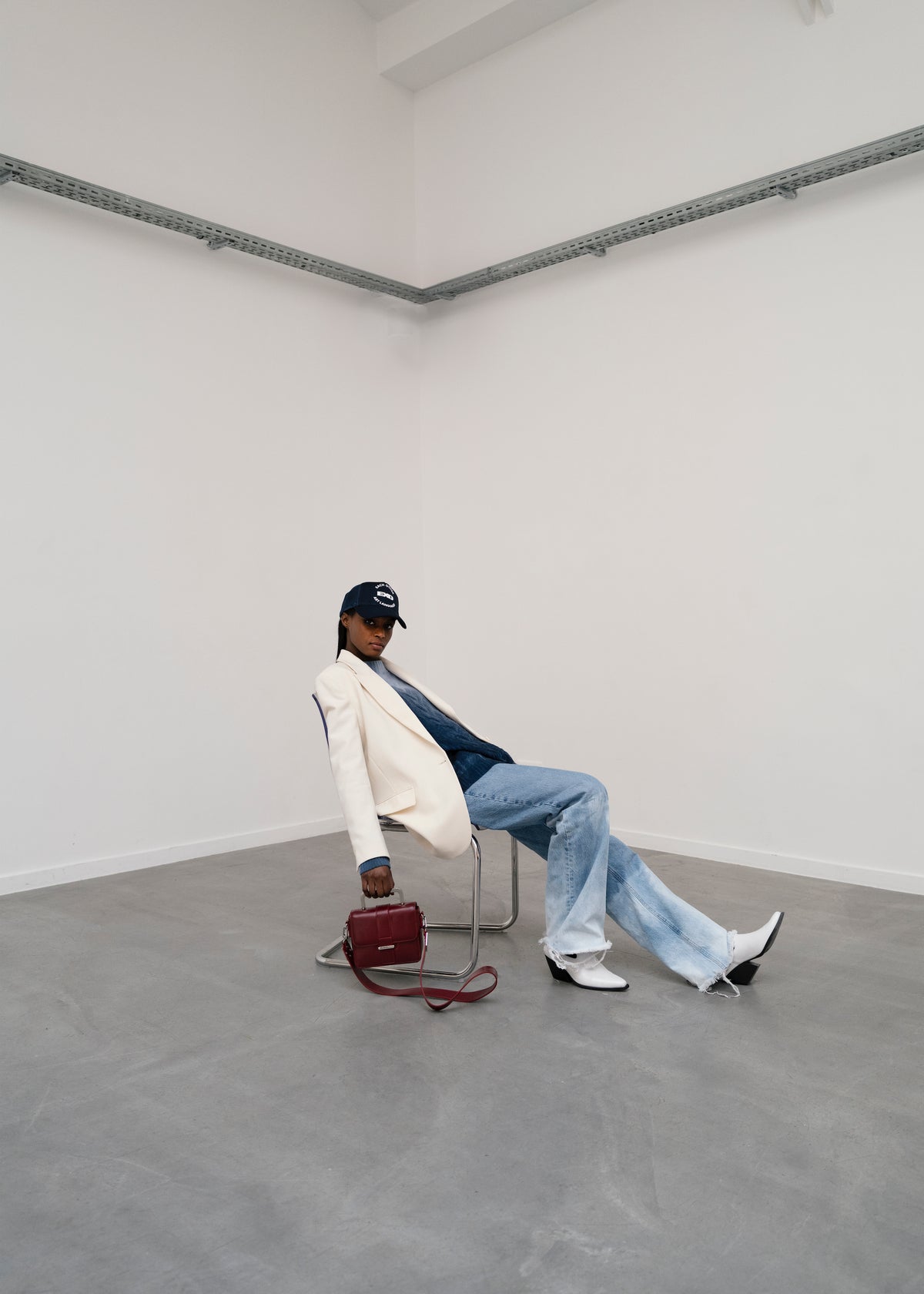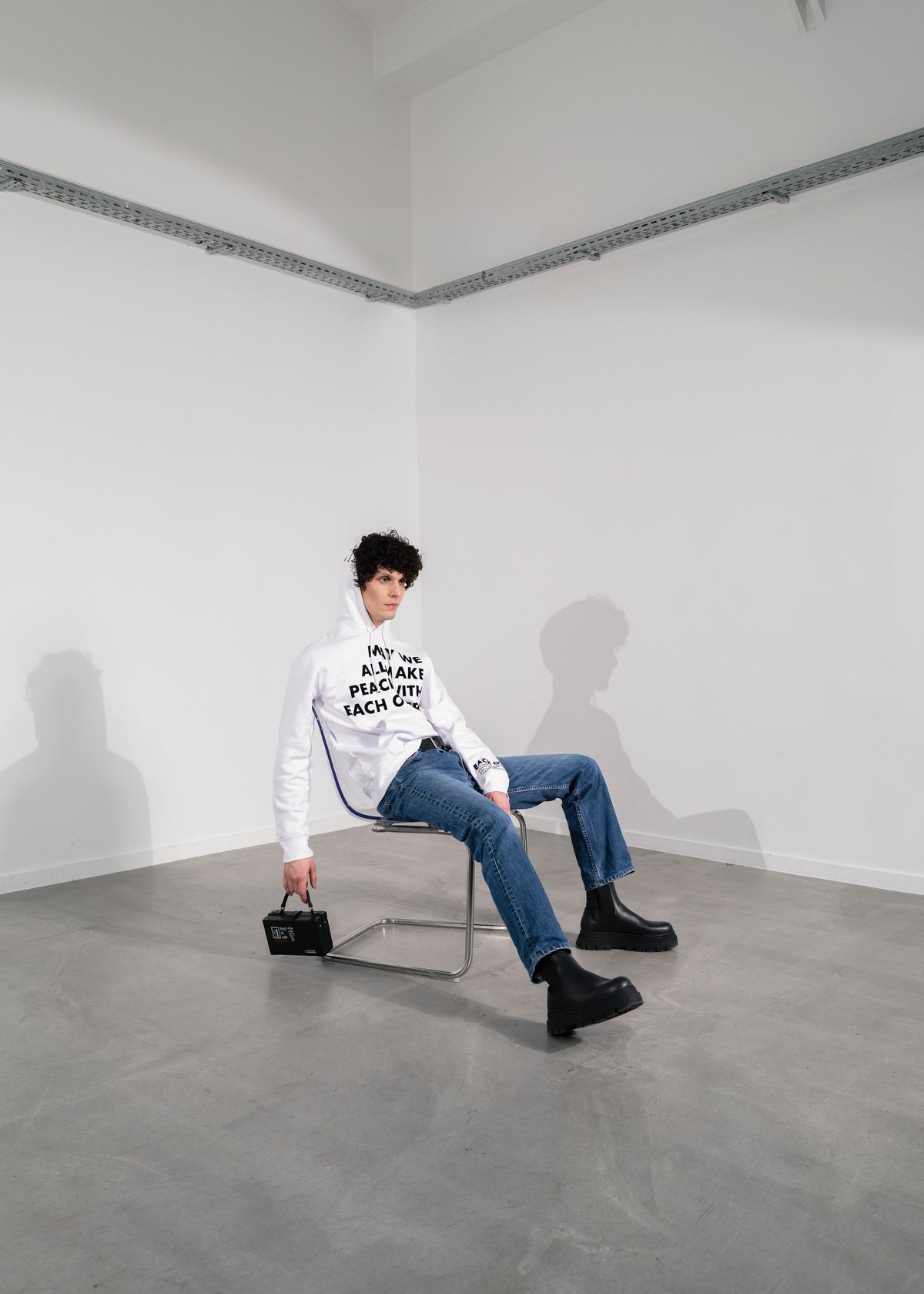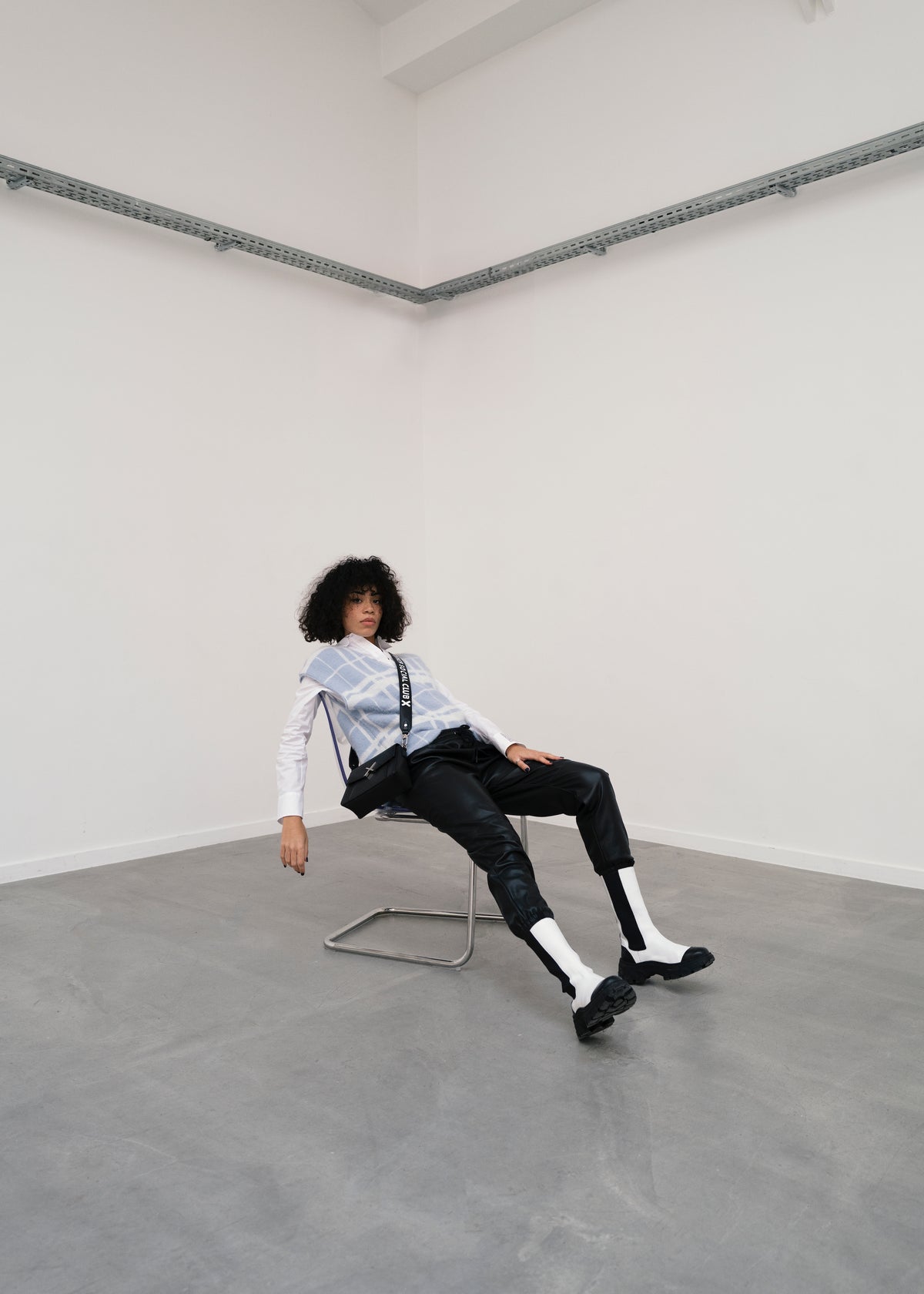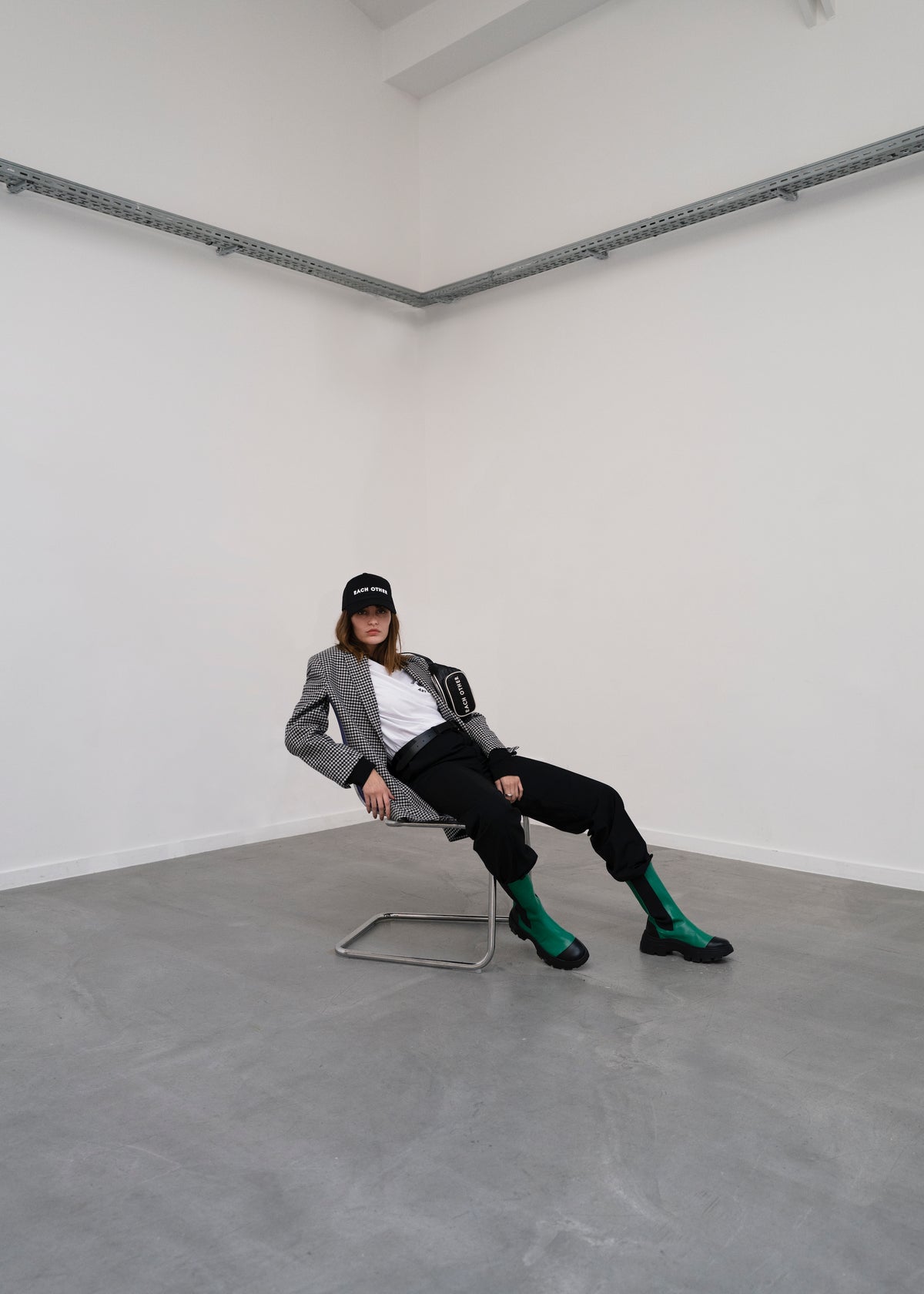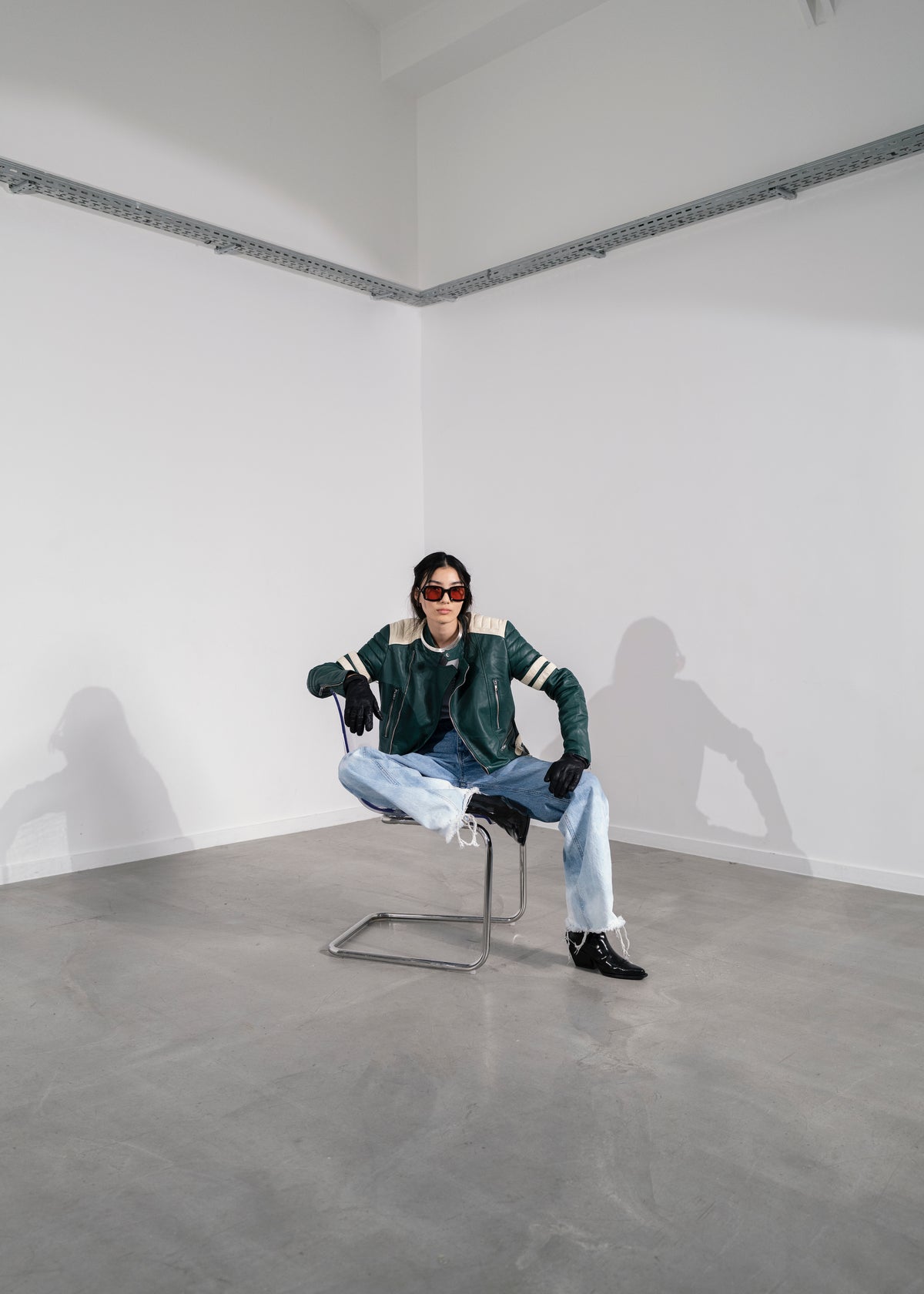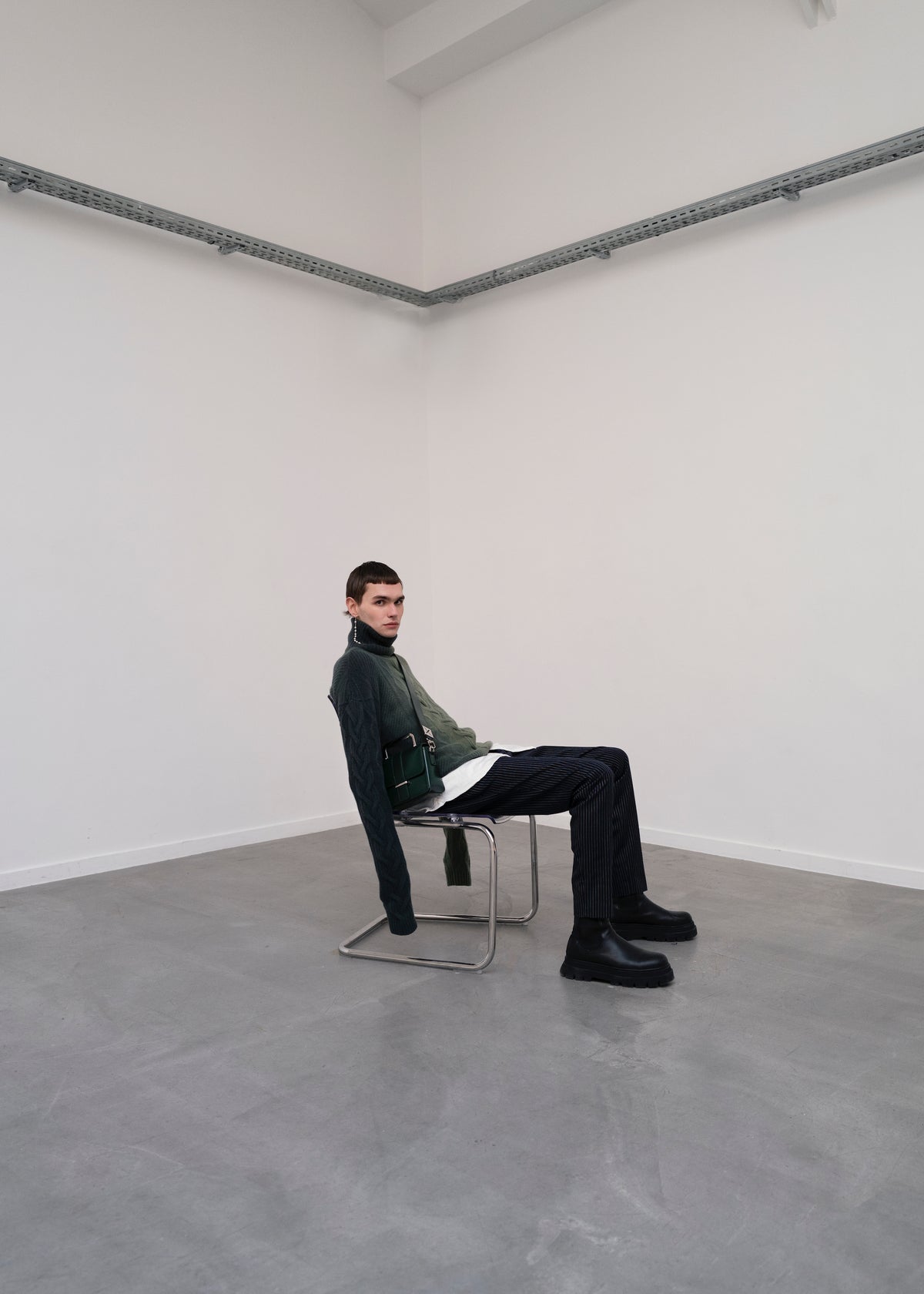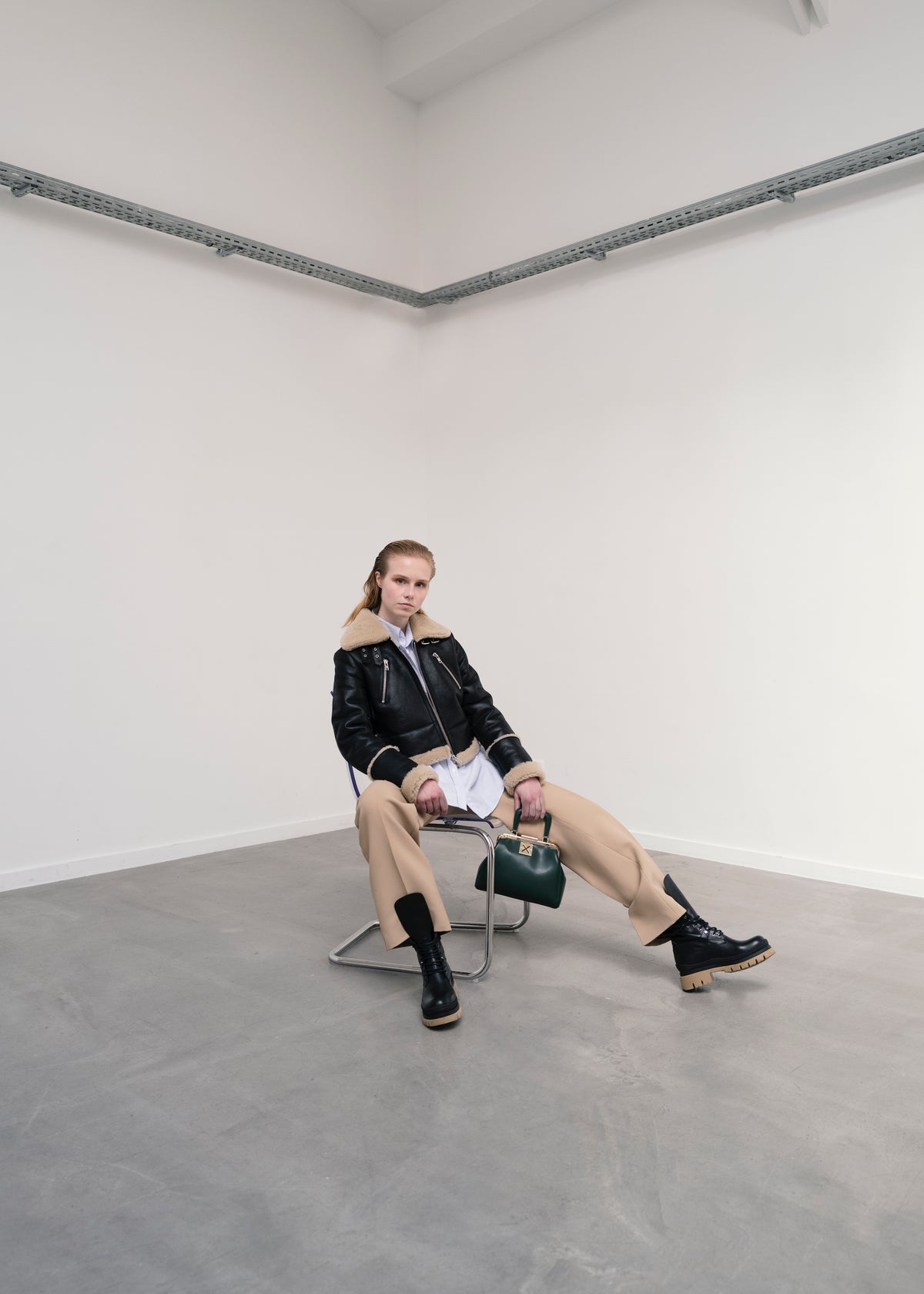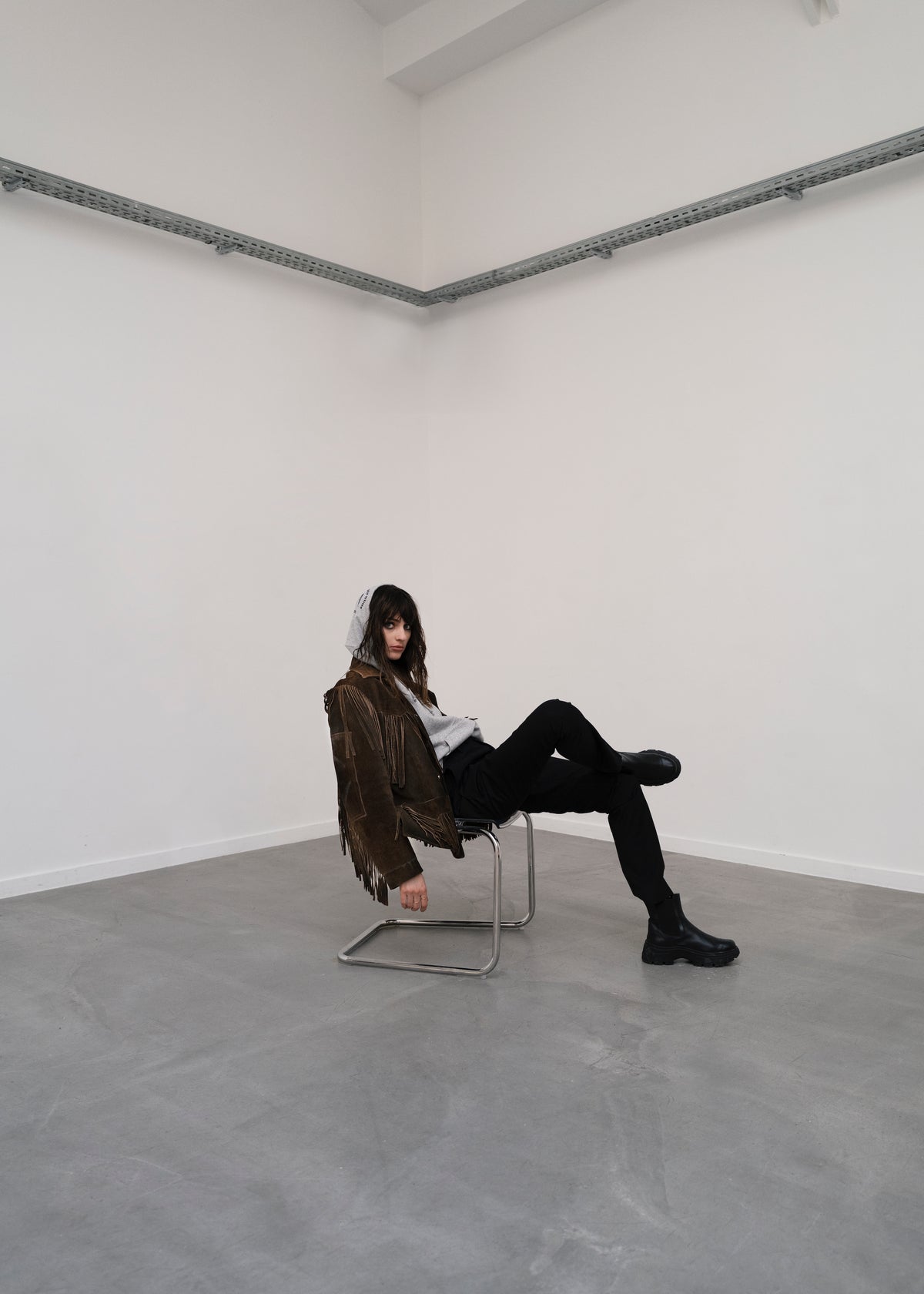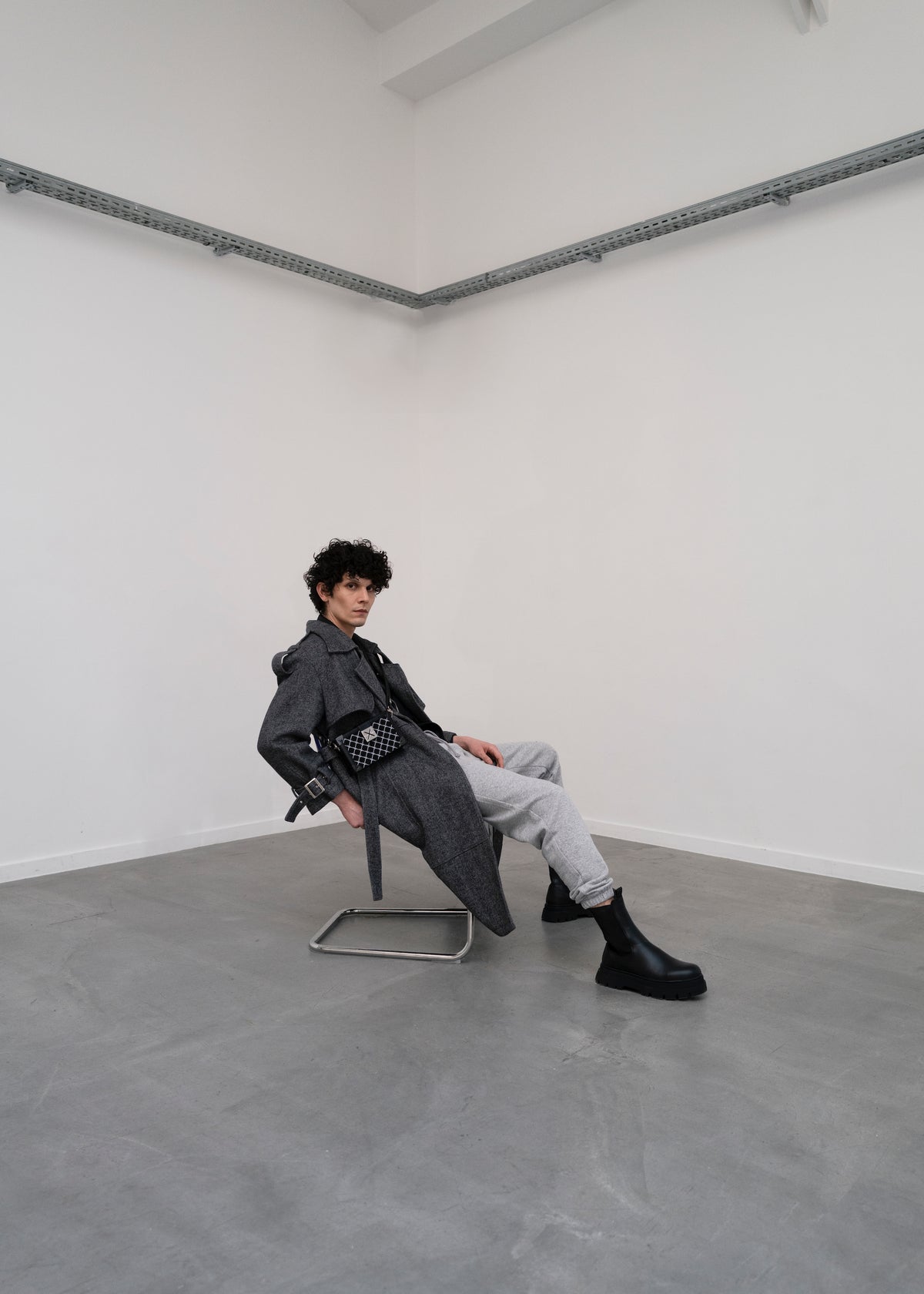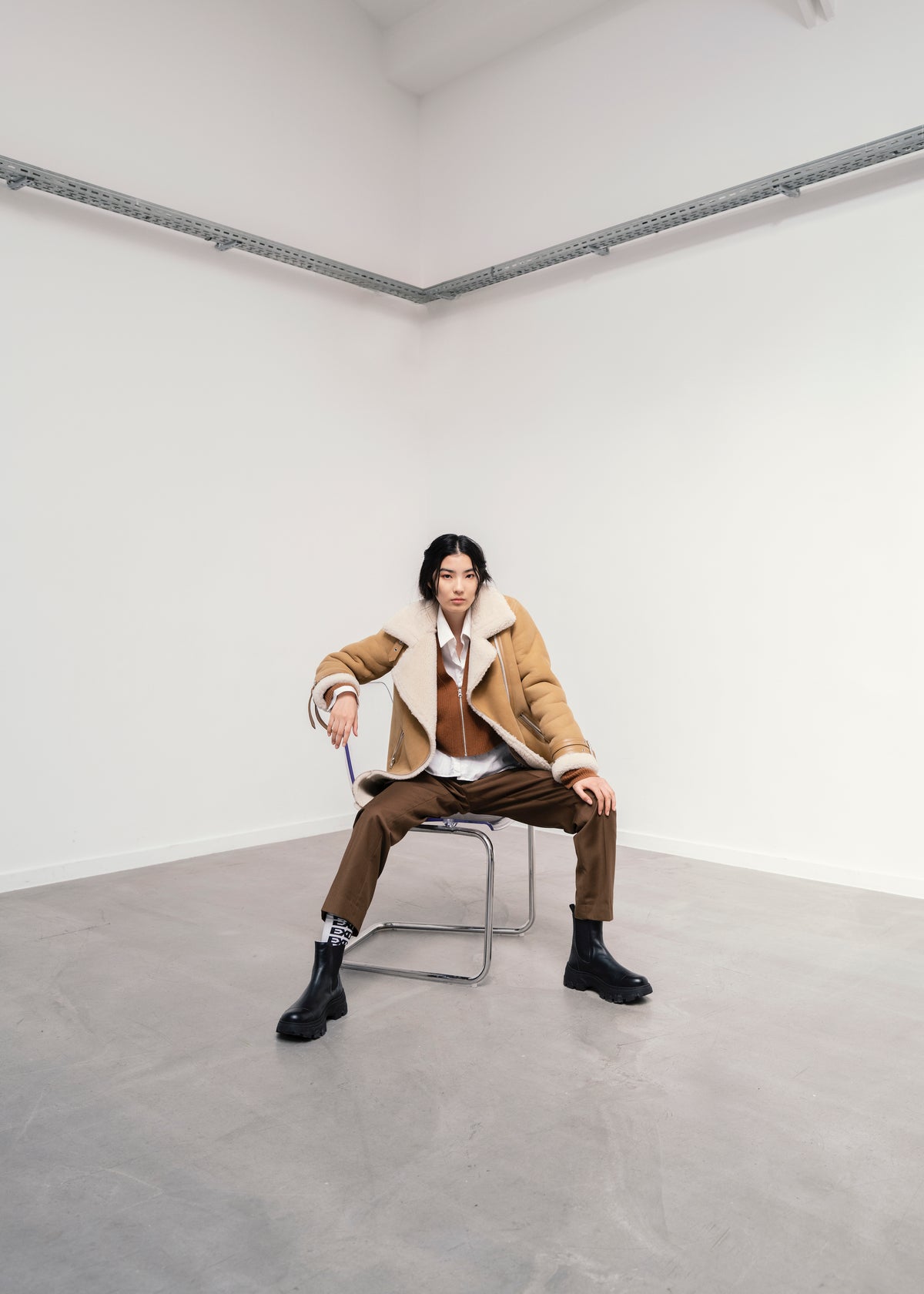 FW21 Show Credits
Creative Director : Ilan Delouis
Art Film Director : Laura Lavergne
Videographer and Co-Director : Saint Ambroise
Styling : Yasmin Regisford, Shana Littley and Each x Other Team
Hair & Make-Up : Sergio Corvacho
Location : Espaces Leon Paris
Press Office : BLK PR